RESULTS - Stableford Competition at Vintage plus inter-team rivalry MatchPlay on Saturday 28 October 2023
Here are the results for the Stableford competition at Vintage Golf Club on Saturday 28 October.
Congratulations to Terry Weir for winning the competition with a score of 41 points. A first win in the Londoners for Terry! Great to see.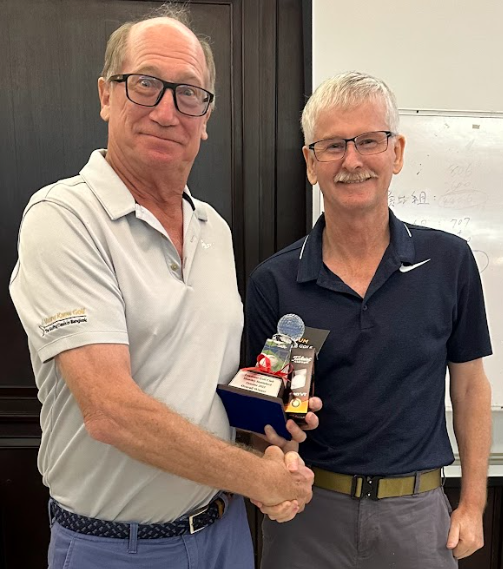 The Flight winners were Noi Waratworayon (39), Paul Wyatt (41 - edged out for the overall competition on countback) and Ben Wilson (40). Congrats to them as well. See all the flight and technical prize winners in the table below:
There were 38 players in the competition with everyone also competing in the regular Team 2023 event. We thought the final inter-team rivalry MatchPlay would stir things up and it proved to be the case. Stingers took down Dragons by a slim margin but the 10 point win bonus allowed them to close the gap at the top to just 3 points. All to play for. Fireballs had a good weekend too (a win in the MatchPlay versus 4 Aces by the tightest score possible) and they came 2nd in the regular team event to keep alive the dream of winning the league. 4 Aces got some pride back with a good win in the regular event but are guaranteed a fourth place finish I think. Full Team scoring available on this page.

Cheers,
Phil