RESULTS - Stableford Competition at Muang Kaew on Saturday 11 November 2023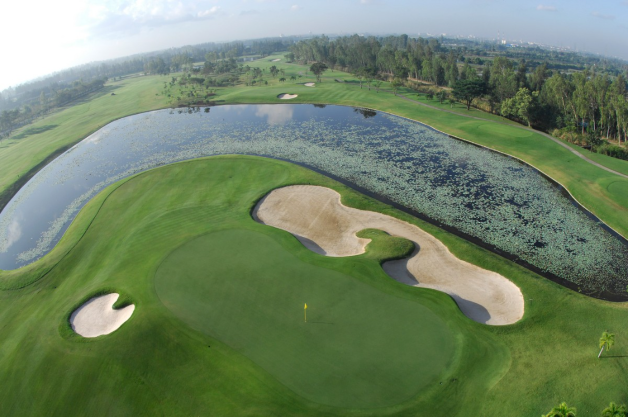 Here are the results for the Stableford competition at Muang Kaew on Saturday 11 November.
Congratulations to Brad Sobel on winning his first Londoner event since his return from exile in Pattaya. Maybe his first Londoner win ever. He won a trophy, a lesson and 2 weeks of practice membership at the Golf Point Center and a sleeve of Pro V1s by scoring 41 Stableford points, 4 more than anyone else. Well done Brad seen below on the left.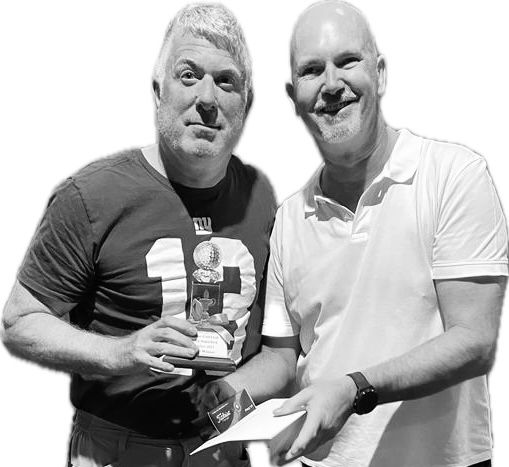 The flight winners were newbies Dean Howard (Flight C - 37 points) and Tad Han (Flight A - 36 points) and the consistent Victor Phan took Flight B with 36 points and Victor also won the MatchPlay final, overcoming defending champion, Mike Muehleck 1 Up. Congratulations to all and double congratulations to Victor.
Here are all the prize winners:
In the 2023 Team Competition, the Dragons prevailed once more to extend their 3 point lead in the table to 6. Stingers, Fireballs and 4 Aces were 2nd, 3rd and 4th respectively. Just 3 events left for the 2023 Team Competition (both days at the Club Championships and an event within the Scramble competition on 9 December). Full Team scoring available on this page.

Next event is the Club Championships at Grand Prix in Kanchanaburi on Saturday 25 and Sunday 26 November. Sign up is still open now on True Handicap.
Regards, Phil