The Londoner Way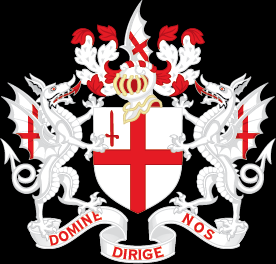 OUR SOCIETY
We are an established, 20+ year old society for amateur golfers. We exist for members to play competitive golf in a fun, friendly and fair manner according to the rules. We welcome and support players to gain their initial handicaps. We believe our Londoner Way helps our members enjoy their golf and get the most out of our events.
We play our regular competitions (Medal and Stableford) at golf courses in and around Bangkok, every second and fourth Saturday of the month. We have three Away Weekends each year for our major competitions, an annual Match Play competition and several inter-society matches. Plus, new for 2023, a Team competition that will last throughout the year.
Our generous sponsors provide prizes for each competition and we encourage you to support them. Our customisable club shirts are very popular and help to create a sense of community.
Membership provides organised Saturday golf competitions at popular Bangkok courses, managed handicaps, annual competitions and our Londoner Christmas Dinner and Awards, a favourite within the society.
Sign up for events is done using the True Handicap website and our handicaps are maintained there too. You will need an account on True Handicap after which you can join our group.
Interested in joining? Drop us a line at londonergolfclub@gmail.com.
THE LONDONER WAY
Members are welcome to invite guests to our events. The member will play with and have responsibility for their guest on the day.
Groupings are arranged to allow everybody to golf with a wide variety of members. Requests for groupings are discouraged. We group players in a society way, i.e. anyone can, and will, be grouped with anyone. The startsheet groupings are sent on email and are available on True Handicap before events.
By default we play the course as we find it and the ball as it lies. A decision will be made before each competition if Preferred Lies will be in operation.
We do not use drop zones unless otherwise stated.
Players are responsible for knowing the rules of golf, Londoner local rules and local rules of the course. If you are unsure about a situation, check with your playing partner to avoid misunderstandings and disputes.
Players and markers should not be put under undue pressure to agree to an interpretation of a situation. If in doubt a player should play 2 balls. Check with the committee after the round for a ruling on which interpretation of the situation is applicable, before signing your scorecard.
We will always try and find the most equitable solution to a challenge e.g., when reaching a ruling conclusion or deciding on eligibility for a competition.
Rationale for our Local Rule about Dangerous situations due to animal hazards. In general, it is rare that a player's ball lies in a place that is dangerous to the player. However, this situation could occur. Therefore:
   It is unreasonable to expect the player to play from a dangerous situation, such as near a live snake, a bees' nest or red ants' nest (i.e., not a single ant) and unfair to require the player to incur a penalty. With respect to red ants, if in doubt if the situation qualifies, follow the guidance in the undue pressure item above by playing 2 balls and take photos to help with the ruling.