RESULTS - 2023 Pairs Weekend at Kabinburi Sports Club sponsored by AIMS Pensions and Investments on 17 & 18 March 2023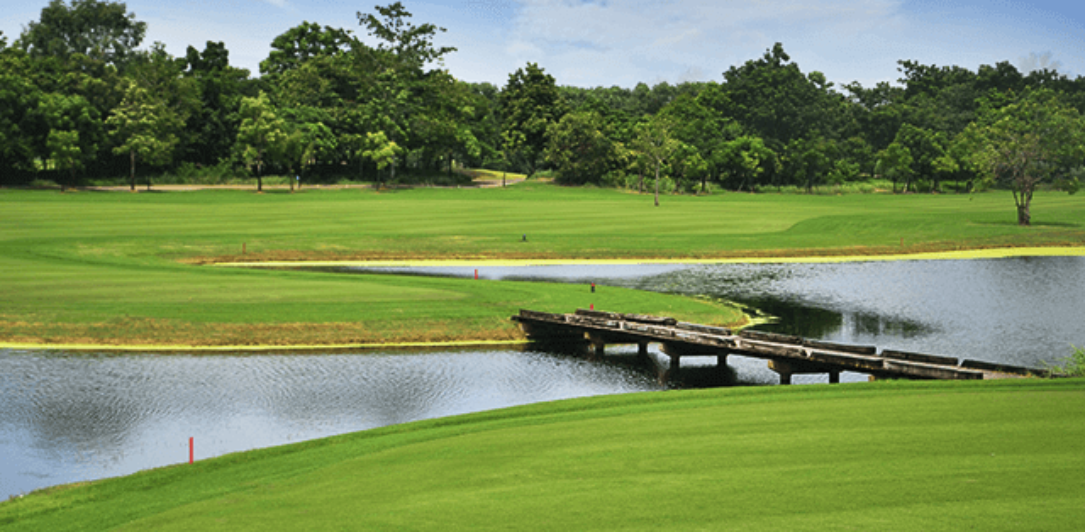 The first away weekend of the year took place at the challenging Kabinburi Sports Club. It was an excellent weekend on a new course to us with some fabulous golf and hospitality. Unrequested life lessons were offered from golf in the areas of patience, resilience and acceptance!
Congratulations to all the players and guests. The event was won by Rick Apichairuk and Rob Taylor who gelled fantastically on Day 2 having been thrust together after Day 1. The first Day was won by Krishna Tiwary and Ozgur Kaya with Day 2 taken convincingly by Rick and Rob enroute to their overall victory. Second overall were Phil Mulligan and Jordan Rose and third was taken by Simon Clegg and Khalid Khan.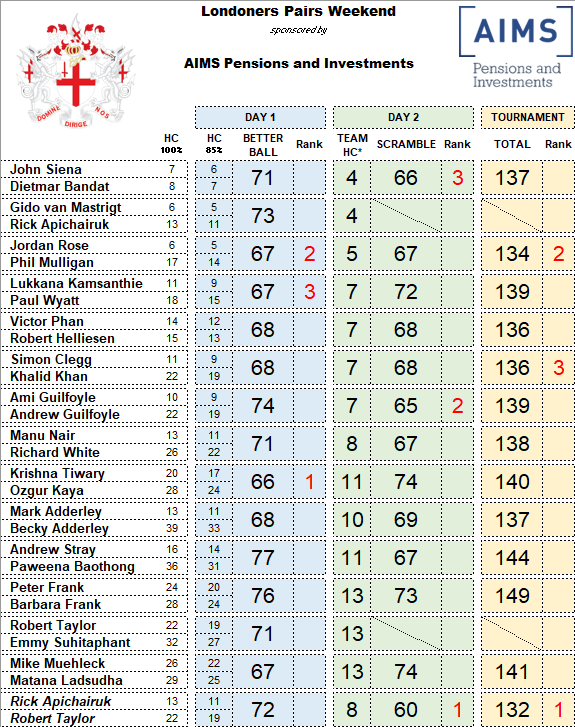 In the Team Competition, the 4 Aces finally showed up and won on Day 1 from Dragons, then Stingers with Fireballs in the rear. The Day 2 Team results showed a more familiar pattern with Dragons winning from Stingers, from 4 Aces then Fireballs.
Sponsor - AIMS Pensions and Investments
Format - Day 1 - Pairs Better Ball. Day 2 – 2 Player Scramble
Day 1, 2 ball better ball, the playing handicap is 85%
Day 2, best ball (2 player scramble), the pair handicap is 35% of lowest plus 15% of highest.